Prices Children's party at the ZapTeam Arena
For children and youth from 7 to 18 years
Price for 6 to 10 children

€12,- per extra child
Price for 6 to 10 children

€ 14.50 per extra child

Most booked
Price for 6 to 10 children

€18,- per extra child
Food and drink
You may bring your own snacks and drinks.
A cup of coffee or tea, a bottle of chilled water or AA drink or a bag of chips are also available from us for €1.
At children's parties you can also buy a bag of chips and a cup of lemonade from us for €1,-.
For accompanying parents, the first cup of coffee or tea in our cozy Home Base is free!
For only €15,- extra you can use our cozy picnic tent for 3o minutes before or after. For example, you can eat cake and unwrap presents there. Free lemonade, plates, cups and cutlery will be available. You just need to bring your own cake and presents! Waste you take home yourself. We do the dishes!
Prices Children's party on own location
For children and youth from 7 to 18 years
Price for 6 to 10 children

€ 14.50 per extra child

Most booked
Price for 6 to 10 children

€18,- per extra child
Participate as a parent?
For children's parties, up to 2 adult chaperones may play along at the children's rate!
If there are more than 10 players, the adults pay the adult rate.
Prices for 10 persons
Prices listed are for a minimum of 10 people. If you come with less then the price remains the same.
Target vests
Standard we play our laser games
without
target vests. You then shoot at each other's laser guns.
Would you like to use the vests? It makes the game a little harder, but also more exciting! We charge €2,- per player extra for the use of the target vests.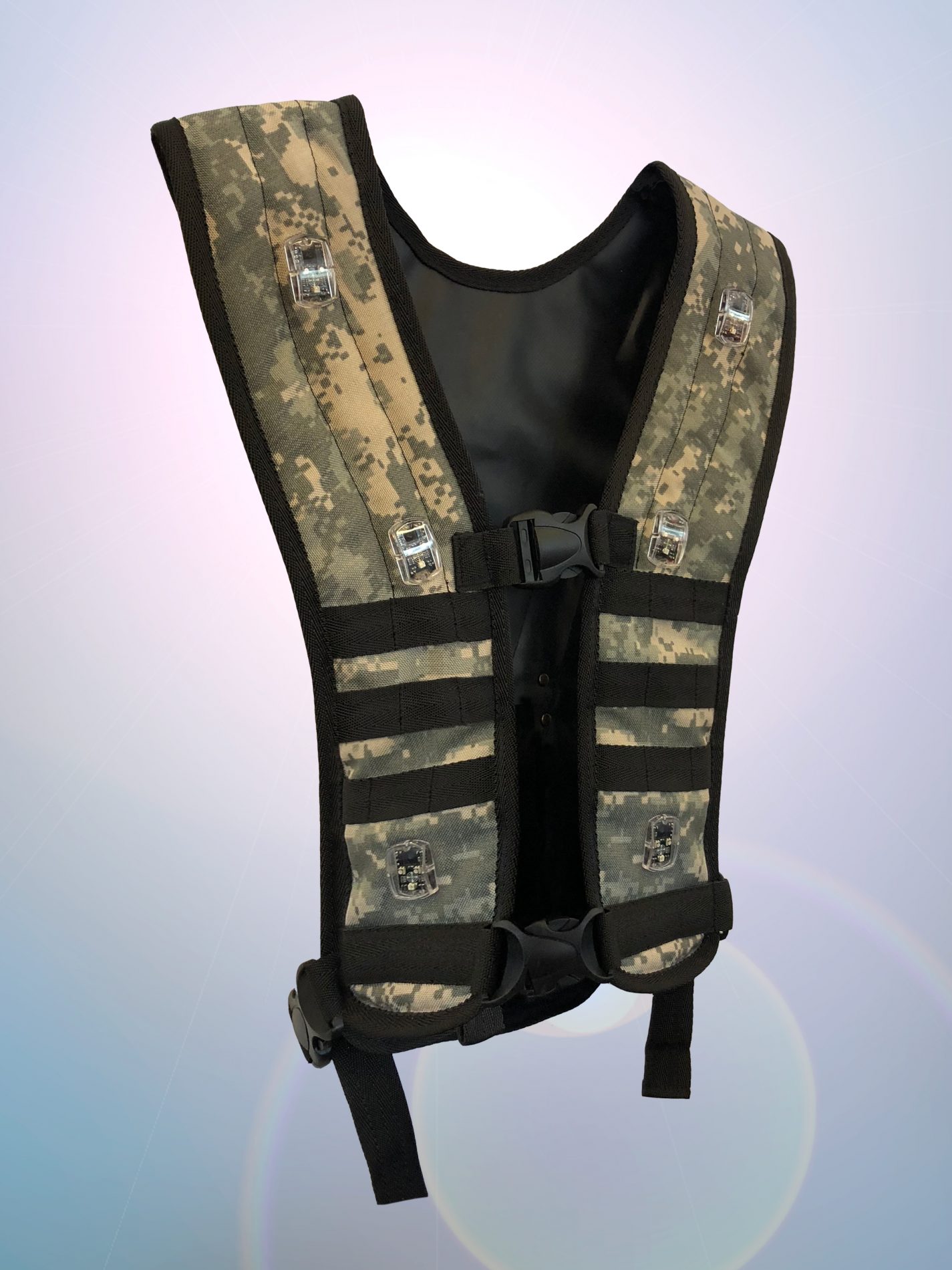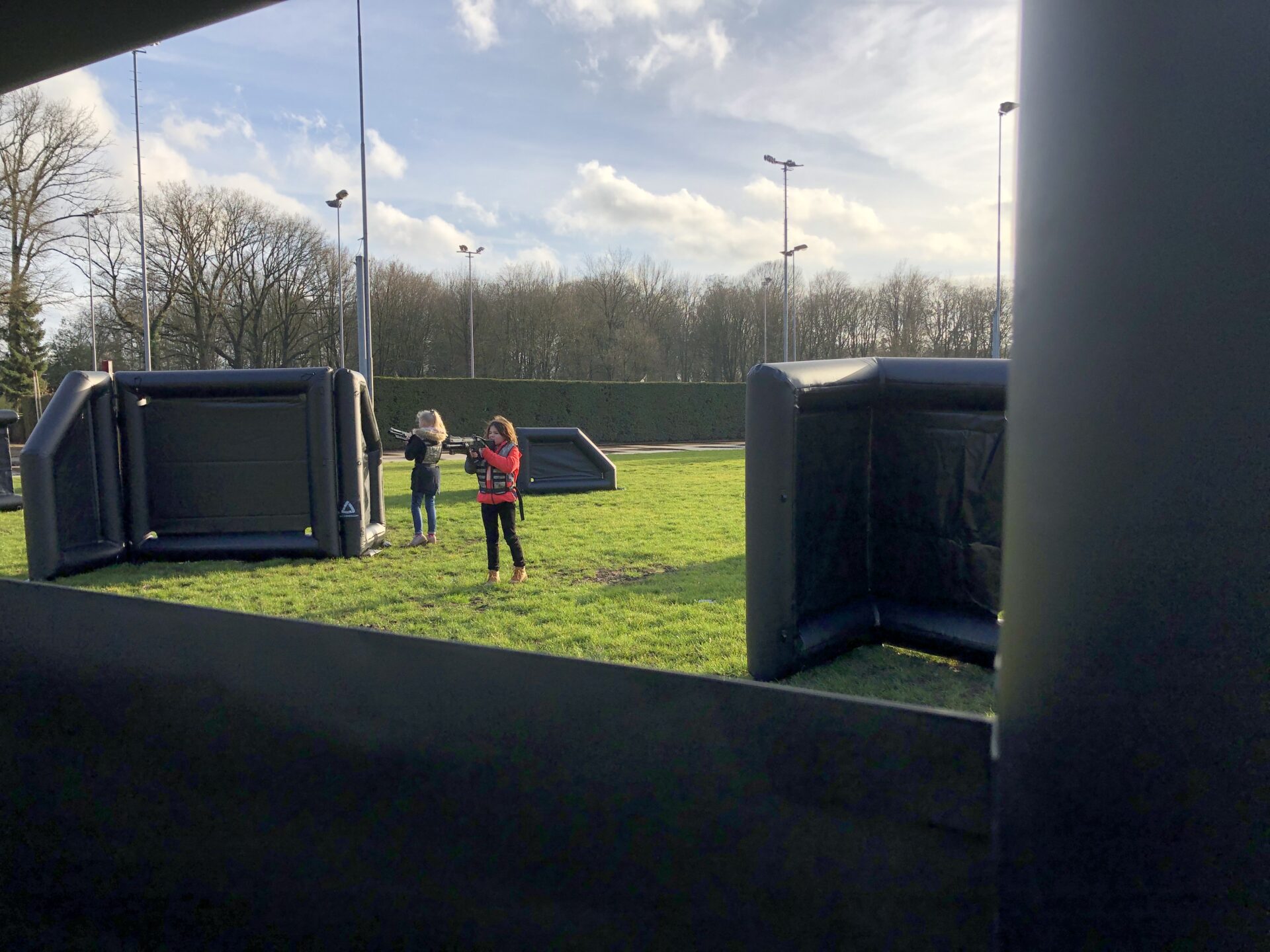 Do you play at your own venue? We can bring a set of exciting inflatable obstacles with which we can transform any location, indoors or outdoors, into a beautiful laser game arena in 30 minutes!
If you have a nice dark space we can also bring cool lights and a smoke machine.
Important
After 21:00, an evening supplement of € 50 per hour applies. We then light up the playing field with exciting lighting effects!
In case of very bad weather, we can always cancel the booking or reschedule it to another date
Alcohol consumption during children's parties is not permitted.