Outdoor laser gaming is an exciting activity for adults! Perfect as a group outing, team outing or specially as a team building activity.
Play at the ZapTeam Arena in Wolfheze, or at your location.
Why ZapTeam?
Realistic recoil effect!*
Switch between two different weapons
View your score on your gun
Roles as sniper, medic etc. possible
Limited ammo and warehouses – tactical play is important!
Perfect as a team building activity!

Laser gaming with ZapTeam
We welcome you at the agreed time at our beautiful arena in Wolfheze, or at another location. Then we explain how the laser guns work and what the rules are.
Depending on the arrangements and playing time, we will play a variety of laser game games, one or two longer tactical games, or a multi-team competition schedule.
Option: A program of various game forms
Depending on how much time is booked, we play a number of different laser game games.
We start with Team against Team to get used to the guns and learn to aim. Then we can choose from Zombie Apocalypse, each to their own or our special, exciting stealthy Golden Gun game. If desired, we make a program in advance so that choosing on the spot is no longer necessary.
More advanced games such as Capture the Flag, Counter Strike or Team Domination are also among the possibilities!
The games are specially adapted for adult players, so tactics and dexterity play an important role.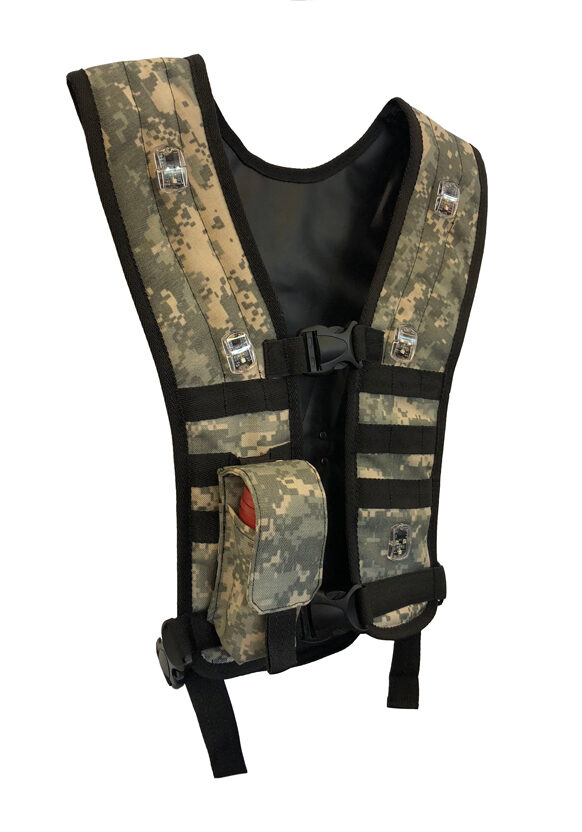 You can really go all out, crazy! I feel like a kid again!
Our laser tag games for adults
With our advanced laser game system, we can
Play several exciting laser game games!
Two teams compete against each other for the highest score. Each team has a base of operations where there is a medkit.
When a player is finished the medkit in the team base can replenish all lives!
This game can also be played with 3 or 4 teams.
During the Team against Team game, one of the players turns into a zombie!
If a player is killed by a zombie, it also turns into a zombie, causing an apocalypse.
The game ends when everyone has become a zombie.
In this game, anyone can shoot at anyone. The individual scores are leading here, the highest score wins!
Scattered across the field are four medkits where players can replenish their ammunition or respawn if they run out of lives.
May the best player win!
A stealthy form of Everyman for Himself where the player who can sneak silently and aim well is at an advantage.
A hit shot is a kill. You must reload after each shot and you can shoot up to 10 times before your magazines run out.
Replenishment can be done at the four medkits, the highest score wins. Slow, quiet and incredibly exciting!
In the center of the playing field is a Domination Box. When a team conquers that box by shooting at it, time starts running…. Defend the captured Domination Box until time runs out and your team wins.
And watch out, because the Domination Box is targeting you…two hits and you're done.
A game full of action and tactics where cooperation is essential.
A team of "terrorists" hides a bomb somewhere in the camp and sets it off.
The other team of 'special forces' must invade the camp, find the bomb and take it out before it explodes!
An exciting game with an impressive 'bomb', like the computer game Counter Strike!
In this Team against Team game you must try to get into the opponent's base and grab the (digital) flag. With the flag, you have to get to your own base alive and deliver the flag there.
It's not easy, because if you own the flag, it's clearly shown by the purple lights on your target vest….
* On the ZapTeam Arena, we use the kickback effect only after 4:00 pm.
* Because the sound is quite violent, we usually use the recoil effect only for the last 1 or 2 rounds.
Lasergaming at the coolest arena in the Netherlands?