For groups of more than 16 people
For schools, associations, foundations or private groups

from €100,- per extra hour
For companies, team outings and the like

from € 150,- per extra hour

Prices ex VAT
Contest schedule
For groups of more than 16 people, we work with a competition schedule.
We divide the players into a few teams that play each other an equal number of times.
At the end of the competition we can determine the winning team!
Target vests
Target vests can be optionally booked for €2,- per player. Changing vests during the game schedule takes a little more time, which goes off the playing time.
Noncommittal quotation
Request a quote without obligation, answer within a day!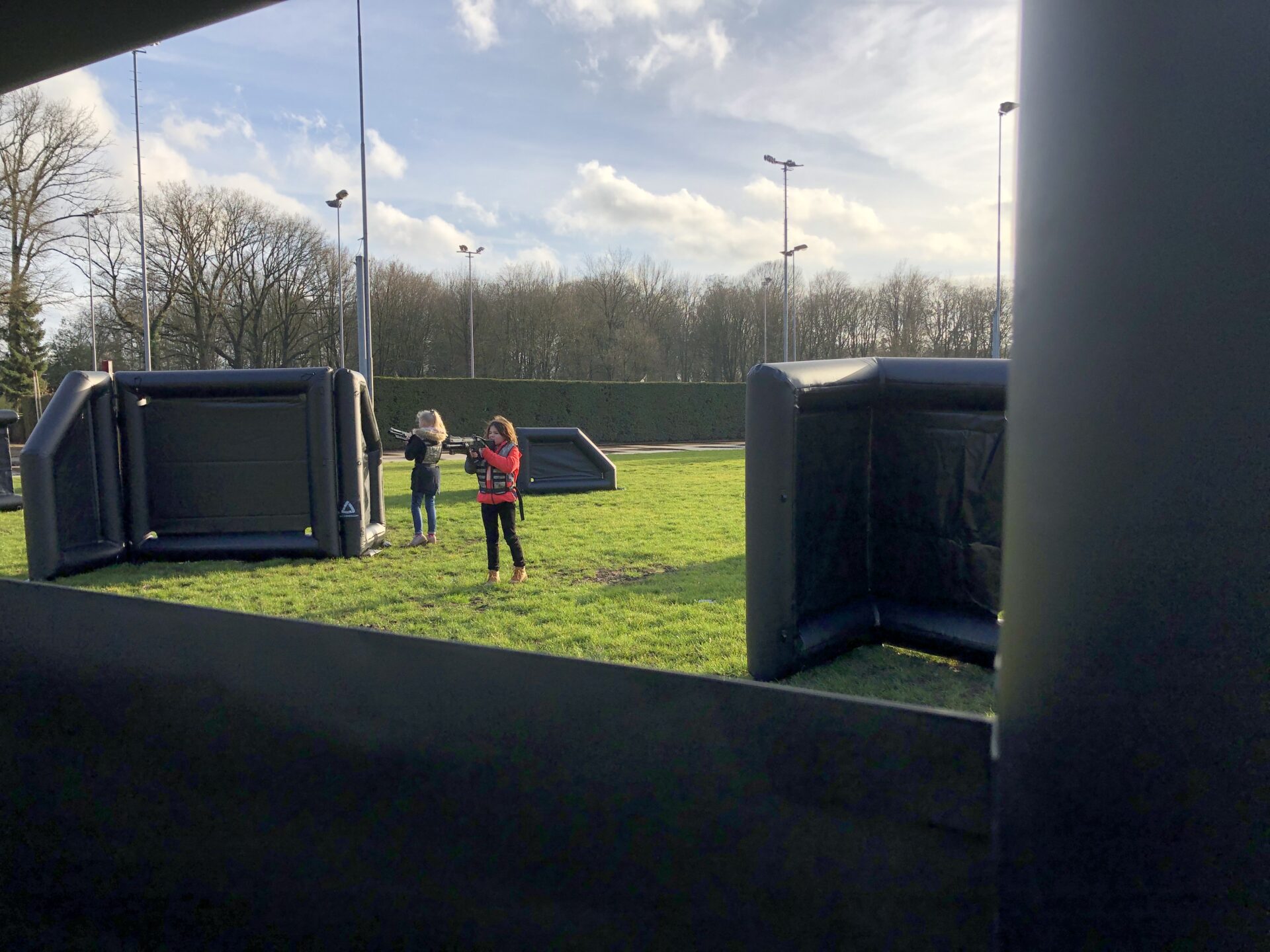 Do you play at your own venue? We can bring a set of exciting inflatable obstacles with which we can transform any location, indoors or outdoors, into a beautiful laser game arena in 30 minutes!
If you have a nice dark space we can also bring cool lights and a smoke machine.
Important
We charge € 0.50 per kilometer travel expenses to our own locations.
When laser gaming in the dark, the use of our target vests (with lights) is mandatory.
After 21:00, an evening supplement of € 50 per hour applies. We can illuminate the playing field with exciting lighting effects!
In case of very bad weather, we can always cancel the booking or reschedule it to another date
Excessive alcohol consumption will not be tolerated.
Lasergaming at the coolest arena in the Netherlands?